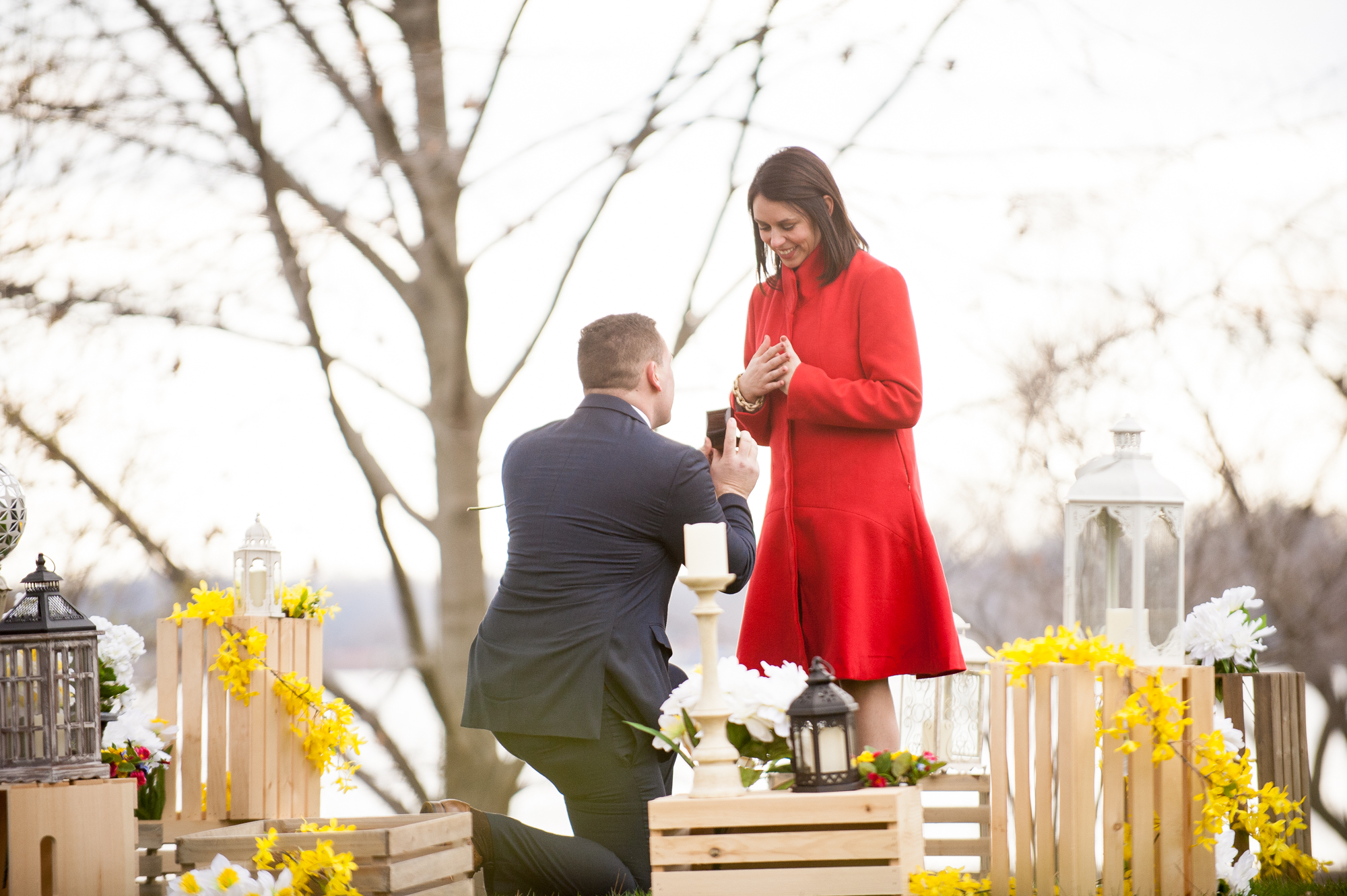 It was so awesome to be a small part of this special wedding proposal this past weekend.  I drove to Decatur where Matthew and his family had picked out a nice high spot overlooking lake Decatur where he would propose to his then girlfriend, Ashley. Matthew and I exchanged several emails working out the timing and location details of his proposal to Ashley. I met him and a few family members at Nelson park in Decatur, and then we all hid and awaited Ashley's arrival via limousine! Ashley is a big fan of the Bachelor and Matthew's proposal was definitely a nod to that, along her favorite color yellow.
 Following the proposal, we spent the rest of the hour doing a mini engagement session in the nearby Anna Bethel Fisher Rock Garden. Then the limo whisked them off to dinner, complete with personalized champagne!
It's so fun to be part of surprise proposals and impromptu engagement sessions, and I was so happy to have been asked to be there! Congrats to you both and I hope you enjoy every minute of this phase of life + wedding planning!!